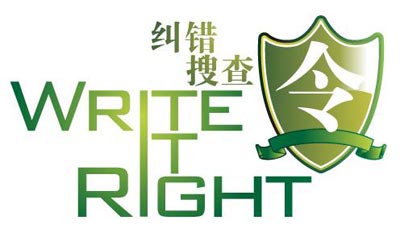 Recently, I've been seeing a lot of misused words—on websites, emails, and social-media status updates. Writers have been using premiere (the first) in place of premier (the best) or then (a time) in place of than (comparison), just to name two misused words. Simple mistakes that could have been avoided had the writers only proofread their materials.
So that got me thinking…. We're all writers to some extent, yet how many of us don't take the time to either proofread our projects ourselves or have an editor take a second look? I'm the first to admit I'm not infallible, and often my brain moves more quickly than my fingers can type out the words. We all make mistakes. In most businesses, though, those mistakes may cost us opportunities.
Of course, if you actually hire a proofreader to look at every document you write, you might rack up quite a bill, not to mention pushing back your delivery date by a day or more. It is certainly one option, though, and you may consider it if you have a team. Perhaps one member of the team can be the designated proofreader.
Another (free) option is to proofread your materials yourself. It's not quite as easy as giving everything a second read right after it's written. Our eyes tend to see what our brain tells them is there, so they may miss something if you reread the project immediately after completing it. Instead, work into your schedule an additional day to step away from the project. Here's how it works:
If you finish writing a proposal or other important document on Monday, put it away. On Tuesday, open it again and read it with fresh eyes. It's a good idea to read it aloud—slowly—so you'll hear any errors. Look at things you might normally miss, such as punctuation and capitalization. Some proofreaders read from the end to the beginning because misspellings tend to be more apparent then.
Although it may add a little more time to your schedule, putting in some quality assurance will pay off dividends for you and your clients. Remember, YOU are the expert and should catch any errors before your clients see them. They will thank you for it.